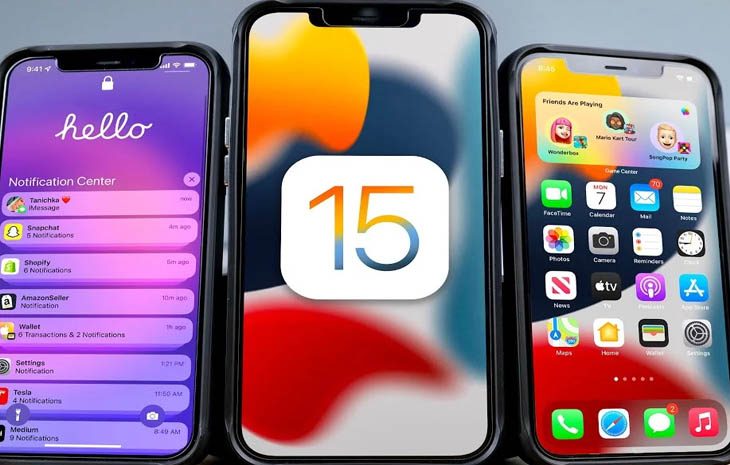 What Apple's iOS 15 means for marketers going forward in 2021
Apple's upcoming privacy changes, including Hide My Email and Private Relay, will make opt-ins more valuable and may complicate already strained efforts to reach target users on iPhones.
Apple last month caused a stir among marketers and their advertising agencies with a preview of a software update that will give its customers more control over their personal data. The planned changes, estimated to launch this fall to coincide with new device announcements, will force marketers to develop alternative ways to find potential customers and engage with existing ones. A key strategy will be to position themselves as direct-to-consumer (DTC) brands that gather first-party data from consenting customers.
"With Apple turning off all these signals and going more privacy-centric, it is more important that brands get data back from the consumer," Tim Glomb, vice president of content and data at customer engagement firm Cheetah Digital, said in an interview. "They won't be able to use third-party data from other sources like Facebook, et cetera — it's going to be blocked."
The next version of the iOS software for the iPhone, iPad, Apple Watch and Mac will give Apple's customers several ways to limit or prevent data-sharing. Those privacy features include technology to mask the email and internet addresses of Apple customers, making them less effective as a unique identifier for online tracking.
Embrace personalized messaging
The Hide My Email feature is an upgraded version of an existing capability that lets Apple users create a randomized email address when they register with an app or website. Any email sent to those new addresses will be forwarded to a personal email account. While the feature prevents tracking the same consumer across different platforms, it still allows for one-to-one communication between brands and customers who opt into receiving promotions and offers with a compelling subject line.
"You have to double down on personalizing emails and SMS messages sent from your own website to reach people," Glomb said. "An email is basically free to send, but you have to learn about your audience to send the right email or SMS message at the right time. You'll make more revenue without having to spend for advertising."
To entice people to share their personal information, marketers need to offer something valuable in return, Glomb said. They can gather information about purchase intent and consumer preferences through short surveys that offer discounts or chances to win a sweepstakes. By collecting the information directly, marketers have a basis for one-to-one connection with consumers that also respects their privacy.
"Being able to say, 'I've got a million people in my database and I have a million contracts with every single one of those consumers,' is the key to moving forward," Glomb said.
Moving beyond IP addresses
With iOS 15, Apple also plans to update its premium iCloud storage and cloud computing service to offer an internet privacy service called Private Relay. The service encrypts web browsing data and assigns an anonymous internet protocol (IP) address to a user, making it more difficult for sites to track their browsing activities.
The service will add to the difficulty of reaching consumers across websites and apps. As tech companies respond to growing concerns about privacy, they're gradually ending support for third-party cookies, a common method of online tracking. Apple blocked all third-party cookies in its Safari browser last year. Google had planned a similar update for its popular Chrome browser for early next year, but last week it delayed the plan until late 2023.
"Marketers need to stop relying on crappy old technology that got them fat and lazy, and they need to start getting creative and thinking like human beings."
The two-year reprieve gives marketers, media outlets and ad tech firms more time to develop an alternative to cookie tracking. Glomb said the move away from third-party cookies is long overdue.
"Marketers need to stop relying on crappy old technology that got them fat and lazy, and they need to start getting creative and thinking like human beings," Glomb said. "How do two people meet each other on the street? They ask each other questions. They listen, they learn and then they use that information to continue the conversation and build a relationship. Marketers lost that."
The effect of Apple's privacy updates on marketers will depend on how many of its millions of customers use the services. The disruption could be profound, considering that the iPhone has an estimated market share of 47% in the U.S. smartphone market, according to researcher eMarketer.
Popularity follows effort level
Apple's last major update to its privacy features has proven to be popular. The company in April introduced its controversial App Tracking Transparency (ATT) feature that came with an update to iOS 14. The feature notifies Apple users when apps want access to a unique Identifier for Advertisers (IDFA) that's embedded in devices including the iPhone. Marketers use the technology to improve the targeting of online ads, and users who decline to share their identifiers are more anonymous.
As Apple prepared to introduce ATT, it faced criticism from companies including Facebook and app developers that complained the feature would reduce the value of digital advertising when people opted out of tracking. Those concerns were legitimate, considering that only 9% of iPhone users nationwide have consented to share their device identifiers, according to mobile advertising and analytics firm Flurry.
The popularity of ATT is partly attributed to its effortlessness — an Apple user only needs to tap an on-screen button to opt out of tracking. It's less clear whether the Hide My Email and Private Relay services will be as popular. People who use Hide My Email will have to remember their randomized email addresses while using a non-Apple device such as a Roku set-top box or Windows desktop. The Private Relay service costs extra money as part of Apple"s premium iCloud+ tier.
"If you want to live in the iCloud world — and there are people who do — you can," Dave Pickles, co-founder and CTO of demand-side platform The Trade Desk, said in a company blog. "Though I believe it's a fairly fringe activity and don"t see it being adopted at scale."
Source: https://www.marketingdive.com/news/apples-next-round-of-privacy-changes-will-make-opt-ins-more-valuable/602644/