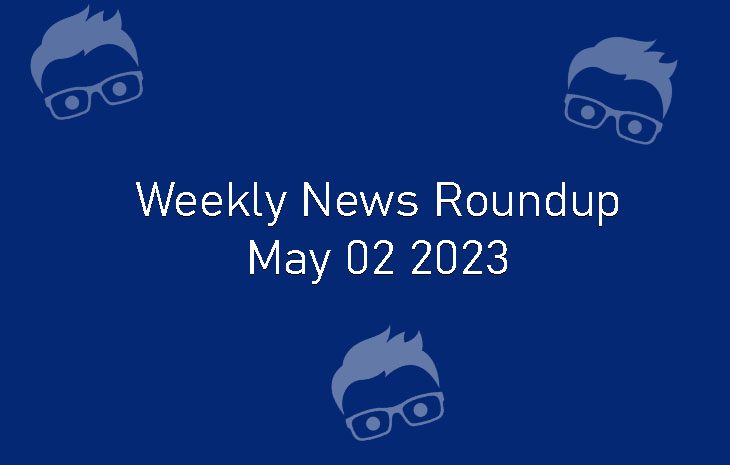 Weekly Marketing Roundup | May 02 2023
Welcome to the Digital Marketing Weekly News Roundup, Brought to you bet NetGeekz.com, and boy do we have a lot of news to cover this week! Let's jump right in.
First up, Facebook's ad system went haywire, eating up the budgets of various customers. But that's not the only shake-up in the social media world, as Twitter's rival app, Bluesky, is making waves with many people joining the platform.
Meanwhile, YouTube is providing new information on how to use music on the platform without getting copyright violations. And Instagram is testing a new feature that will help businesses add user-generated content to their profiles.
Speaking of user-generated content, TikTok's Creative Exchange "UGC program" is becoming a revenue grabber for creators, and the platform's most anticipated e-commerce feature, TikTok Shop, is now available in beta. Plus, TikTok's AI-generated profile picture feature is coming to the platform.
Over at Instagram, they're testing songs in photo carousels and working on a new feature to add story captions. And Meta's new fusion of Instagram and Twitter, called "Barcelona," is now up for user testing. It's IG for your thoughts.
Meta has also made changes to its Shopping Ads, looking to provide the whole buyer journey within the app. Plus, their Animated Avatars have received a major update, with version 2.0 now available.
In other Meta news, Facebook Watch is sunsetting Originals as the head of development and programming leaves. But on the bright side, WhatsApp's local chat transfer feature is almost here, and you can now use the same WhatsApp account on five different phones and devices simultaneously.
Now, let's take a look at some key insights from Meta's earning report. They're looking to double the amount of AI-based content recommendations on their platforms and say that about 10% of global ad revenue is at risk due to EU data flow orders and changes. They've also been having some concerns regarding Reels ads, as the new format isn't delivering the best results for advertisers. However, the time spent on the Reels tab increased from 20% in Q4 2022 to 24% in Q1.
Moving on to Twitter, they've announced that algorithm boosts helpful community notes by 10% and will allow publishers and bloggers to charge users on a per-article basis. Twitter is also working continuously to give free badges to many established users, and advertising is now possible with only Twitter Blue subscriptions.
Over at YouTube, they've launched a new content series called "Culture & Trends" to help creators discover new trends. And podcasts are now live on YouTube music, with background listening now free. YouTube studio now allows you to handle copyright actions through the mobile app, and they've unveiled AI-powered music ads to target growing audio-loving Gen-Zs.
LinkedIn has added new custom CTA buttons on LinkedIn premium profiles, while Snapchat is facing increased hatred among users since the launch of Snap My AI to all users, and they've had another quarter with unreachable revenue predictions.
Pinterest has announced a long-term partnership with Amazon Ads to add more shoppable ads to the platform, and their first-quarter 2023 results are in. Reddit is testing Discord-like chat channels for subreddits and has hired another former Meta exec to their marketing team.
In advertising news, Disney and Spotify have collaborated to promote Disney+ offerings, and the new milk ad with Aubrey Plaza is causing a spark within the food industry. Amazon's cloud and ad sales are up, but online sales remain flat.
In Microsoft news, their search and advertising revenue is up 3.4% in Q1, and Microsoft Teams now has Snapchat lenses for video calls. However, Microsoft Edge was caught giving data to Bing about sites you visit.
That's all we have for this week, subscribe and follow to stay up to date.
BONUS: Fill out the form below to speak with one of our professional team members.