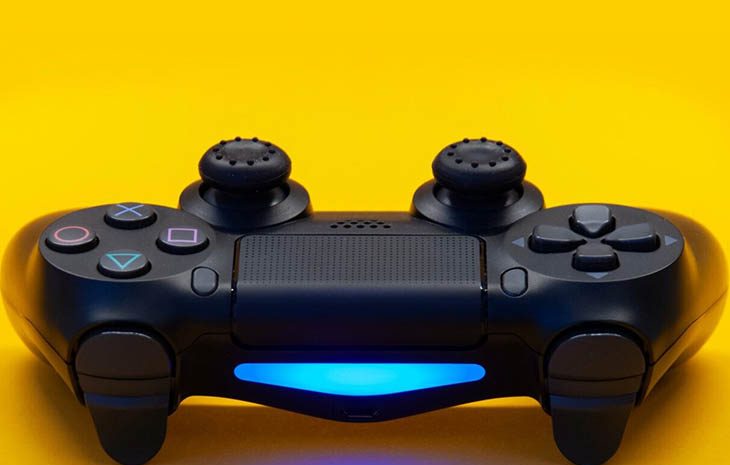 The war of attention: Gaming brands as the future of creative excellence
Few industries are operating at the speed that gaming is right now. Accelerated by consumer adoption, marketers in all aspects of the gaming world are having to scale up their efforts to keep pace. The Drum and Celtra brought together gaming marketing leaders to discuss whether automation can play a part in scaling up creatives.
A highlight reel of the discussion is being shown at The Drum's Creative Transformation Festival, watch the session in catch-up now.
With people spending more time at home, wanting entertainment and socialisation, gaming has had its already fast-growing trajectory amplified. The spotlight on gaming has never been so bright. With this comes a responsibility on marketers to create content that resonates with people, ensuring that their brand rides as much on this wave as it can. The Drum and Celtra brought together marketers from ONE Championship's ONE Esports, EVOS Esports, Razer, and Coda Payments, to discuss the dichotomy of this challenging opportunity and whether automation can be the bridge.
Carlos Alimurung, chief executive officer of ONE Esports, explained, "In the past 12 to 18 months, primarily due to the pandemic, not only has gaming grown as a pastime for people but also, esports, which is a part of its own ecosystem in gaming. When we think about our own content and the way we advertise and promote our content and experiences, we're increasingly thinking about how we keep these new fans that have come into the esports ecosystem. The world will eventually come out of this thing and we're going to be in the war of attention."
The war of attention isn't the only factor that is complicating the effort to scale up creative production. All marketers in the discussion said they needed to localise language and were always looking to adopt new platforms and formats to reach consumers. This is because the gaming audience is inherently discerning when it comes to digital creative. The younger, meme-hungry audience is comfortable calling out disingenuous brand marketing.
Allan Phang, regional head of marketing and PR at EVOS Esports, says, "Marketers need to be localised because they need to understand the culture. Especially in esports and gaming because the audience loves memes, and they can be gaming or country-specific. Our social media pages have to be careful in how they output this content. Another aspect is that the gaming and esports audience get shown too much esports and gaming content, they get exhaustion from it. For this esports and gaming audience, they prefer different content formats, and we need to stay in touch with them and deliver what they want."
This was one reason the marketers agreed that automation could be a viable option for gaming brands. The ability to take out the reformatting and manual labour from the job means creative and design teams can have more freedom to think about new ways of connecting with the audience.
Celtra's general manager for APAC, Raushida Vasaiwala, commented that automation was needed because the tools most teams used were too manual to scale.
"At a very high level, the problem is that the sheer manual nature of the production means that the tools that are currently used for design purposes are not for scaling purposes. This slows down the speed or the desire to get that campaign out on time," she said.
Razer's digital marketing director, ecommerce, Fred Chery, added to this, explaining that his brand has success in removing creative bottlenecks from teams, which freed them up to do better strategic work.
"The aim is to not put the bottleneck on the in-house creative team because we are not asking them to do five banners in 48 hours to cover just one product and a few markets, we are able to take this part out. This means we can ask for more quality. That's one of the benefits of automation, we are able to do a lot of quantitative ads for the bottom-funnel but also at the same time it gives time for us to do even better briefs so that we can work on greater top of funnel creative ads," he said.
Being able to balance the performance and brand aspects of marketing at the same time is a common challenge for gaming marketers. The speakers agreed that they all had transnational or e-commerce targets to hit but also had to spend time engaging with audiences to build loyalty.
Guillaume Noe, VP marketing at Coda Payments, said, "Balancing the promotional content and the engagement content is important. We are an e-commerce website, so obviously we want to drive sales. But if you only show cashback bonus and promotions to your users, at some point, you don't engage. The quality of the relationship would be very transactional. This is not how you create brand love."
There is a lot to consider in the fast-paced environment of gaming marketing. The audience is more discerning and the speed at which new products and IP is launched into the market is only getting faster. Brands will all take different approaches to build teams and strategies but it's clear that tools that automate will become normal practice within this vertical.
To watch the highlight reel of the discussion, watch the session on catch-up now at The Drum's Creative Transformation Festival.
Source: https://www.thedrum.com/news/2021/06/18/the-war-attention-gaming-brands-automation-the-future-creative-excellence